Capture Leads. Convert More Customers. Create a Better Brand!
THE EASIEST WAY
Website design with SEO allows you to make your site more attractive and engaging for both users and search engines.
Floatingcraft committed to offering innovative, affordable website design with online marketing solutions and unite the user interface design and SEO strategies to offer an amazing experience to visitors and search engines which means you will get a website which will be used easily on any device by users and get lots of organic traffic by recognizing with search engines easily. Our creative experts will cover all the aspects to make a great website with bulk traffic:
Clean code which is easily crawl by search engines
Responsive website design for all devices
Unique content with optimum keyword density
Proper image placement with alt text
Proper URL structure
Focus on conversion rate optimization
Build an online presence and online visibility
Increment in revenue and boots the brand identity
WHAT WE DO
Our Services
Floatingcraft offers you integrated services to drive more traffic and digital growth of your website and company. We provide lots of services from web design and development to SEO management and consulting.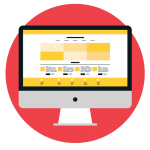 Web Development and Web Design
Find professional web design services which are customizable to meet the requirements of your business and optimize it for better user experience.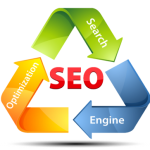 Search Engine Optimization (SEO)
Enhance your website and increase your traffic with greater visibility that means get more sales opportunities for you.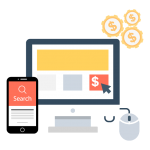 Pay-Per-Click Optimization
Run pay-per-click (PCC) campaigns for some specific keywords to drive targeted traffic and create an Ad and track your conversion.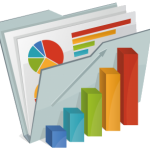 Regular Analysis And Planning
We audit your website for SEO and analyze your competitors for better traffic. Also, Analyse the sales leads and improve ROI with keyword analysis.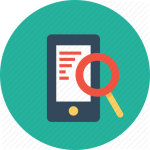 Mobile Optimization
Floatingcraft offers mobile optimization on mobile devices with responsive design, ad targeting, and increased organic, and international traffic.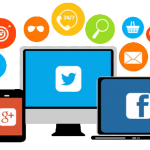 Social Media Management and Monitoring
We manage all your social media profiles and monitor it. Our team provides you higher impressions, audience growth and improves online visibility.

Why Choose Floatingcraft
THE EASIEST WAY
Floatingcraft offers you attractive and responsive web design and development to make your online presence.
Optimized web design and development
Get More Traffic, Conversions and easy way to engage
Frequent Changes and updates in your website
---
Check out what our clients are saying about us
We are blessed that we have partnerships with so many clients and provide them full customer satisfaction. We are happy to help our clients and make more than just working relationships and true friendships. Find out here what they are saying about us.
Floatingcraft helped us to monitor our website traffic and improve it. Experts will also do the update on our website as per our needs. I would highly recommend their services to others.
Thanks to Floatingcraft which is the best place to improve your website and boost your brand with the help of professionals.
Team of experts was very helpful to improve our business sales and also make improvements in web design.
NEWS AND INFO
Recent Blog Posts
We cover all the latest topics on SEO, Social Media, Web Design and Content Management which is related to websites.
James
In this era, every person is a social media user. every person is using the social media platform for their different purpose or activities. And for different activities, social media has a different platform. where you can be famous, you can run a small startup, you can connect with...
James
Most of people want to know how to merge two Facebook accounts. But we will say that no one can merge accounts but they can merge only information from their previous account to your new account. So today we are going to discuss the same topic "How to merge...